The Kids' Table
The Kids' Table is a Toronto company that delivers prepared healthy and delicious kids' meals right to the doors of busy parents. The Kids' Table began working with Creative Scope from the ground up; starting with website development and SEO to full paid marketing and email marketing campaigns.
Web Development  |  Paid Advertising  |  E-mail Marketing  |  Marketing Consulting
What we've done.
The numbers don't lie. Our stats show that we set the bar high when it comes to our client's advertising needs
Increase in Monthly Ad Spend
Increase in Monthly Revenue
The Challenge
With the rise of food delivery services in the city especially during the unprecedent times of the pandemic. The Kids' Table approached us with the idea of a Toronto company that delivers prepared healthy and delicious kids" meals right to the doors of busy parents.
Armed with nothing but a bare bones company concept of delivering healthy kid's meals, our client needed to build everything from the ground up.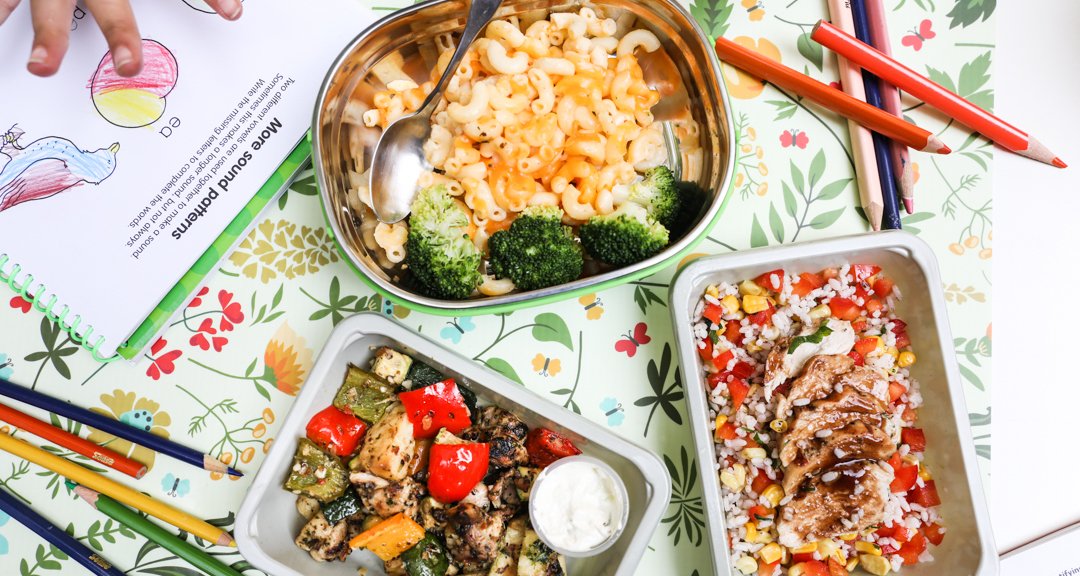 Website Development
The Kids' Table came to Creative Scope with a design and their idea of an eCommerce platform for ordering healthy kids' meals for delivery. We set up shop on Shopify and used various apps to set the rules for purchasing from the website.
The website was designed and developed with all the basic SEO foundations in mind including; proper use of heading tags, alt tags for all images, landing pages, keywords visible in website content and permalinks, FAQ page, and a website blog relating to healthy eating for kids.
Order by postal code
Orders can be made only if the customer lives within specific postal codes.
Custom slide-out cart
Custom ordering page with popup module for items and ajax slide-out cart.
Gift Cards
Customers can purchase a gift card and send it to a recipient to use on the website.
Dynamic pricing model
The more items added to the cart – the customer will be issued an automatic discount.
Minimum $50 meal order
Orders can be made only once the order total is $50 or more.
Google Ads
Over on the Search side of things, we researched keywords, wrote awesome ad copy, and created a bunch of new campaigns including product keyword, generic keyword campaigns and brand specific keywords.
When you want to run high performing search campaigns, its super important to segment your campaigns according to intent level.
Generic keywords campaign is used for shorter tailed keywords, the searches we target here are still definitely looking for kids food options, but they are using shorter keywords that indicate lower relevance and intent level. Keyword examples are "Kid food" or kid lunches".
The Product Keyword Campaign was targeted at anyone searching non-brand keywords and had shown the highest level of intent and relevance. In the case for The Kids' Table, we decided this was for longer-tail keywords, anyone searching for "kids lunches for school", or healthy kids meals" or "prepared kids meals for kids" are some examples.
Our PPC team establed budget and bid rules to slowly scale the company's Google adspend. We've incorporated retargeting campaigns and messaging to increase conversation rates while maintaining or slightly lowering its cost per purchase.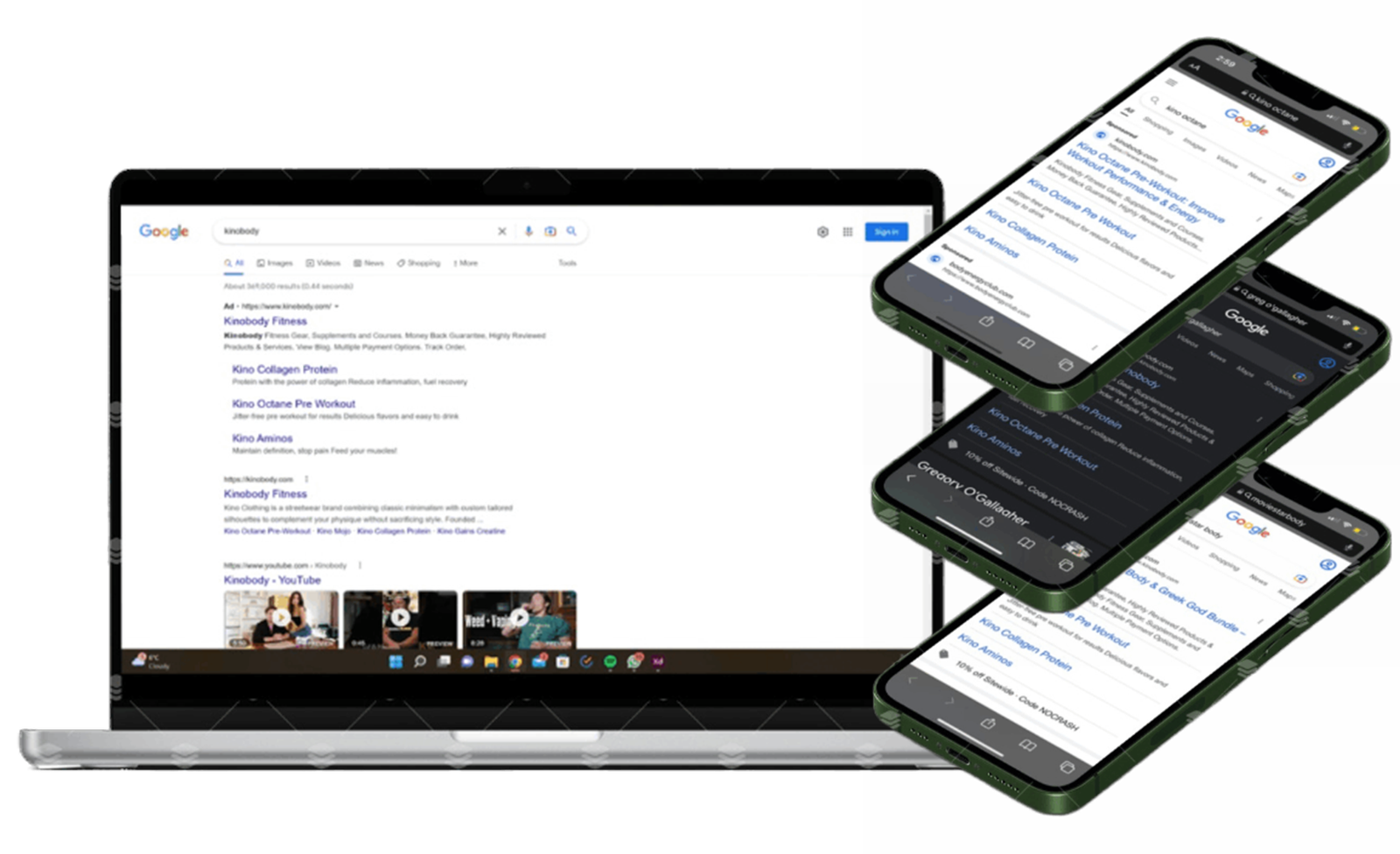 Instagram & Facebook Ads
Food is extremely visual and makes a statement easily with color synergy. With an addition of a good story and most importantly a tasty experience to win the hearts of the family. The pivotal first step was building The Kids' Table creative library.The Creative Scope team focused on delivering creatives each week that clearly explained the benefits of a healthy kids' meal service. From meal to lifestyle shots, to long form and short form video ads.
Ideate and Test Multiple Concepts
Performance creatives relies on experimentation. The strategy was to test with high quality creatives to precisely understand every aspect of what's resonating with our top funnel prospects, and mid funnel consumers for retargeting, i.e. kinds of videos, their length, aspect ratios and all such queries to engage the right kind of audience. Within two weeks, we were able to determine winners within different audience segments.
Iterate on Winning Concepts
We're ready to consolidate our campaigns with the best performing creative and begin optimizing the winners. With our honed in concepts we performed quick micro-experiments to test messaging, different cuts and lengths, promotional offers, calls-to-actions, and color schemes. By A/B testing one element at a time we're able to quickly improve performance and gain valuable insight into what's working and not working within our different targets. Once the winning ad concepts were identified, the next step was to aggressively increase spend across channels.
By consistently and incrementally building additive winning audiences without disrupting exiting successful campaigns we were able to grow FB spend dramatically without missing ROAS goals.
E-mail & SMS Marketing
While paid social provided the brand with a steady stream of website visitors, the traffic didn't always translate into conversions. The team understood where to focus and expand resources to maximize reach and revenue. To increase conversion rate and more effectively transform social audiences into satisfied customers, The Kids' Table leveraged email and SMS marketing.
The Kids' Table directed traffic from its paid ads to its website, where visitors were immediately greeted by an opt-in form offering a discount in return for signing up to receive emails and text messages from the brand.
Our growth in retention was powered by breaking down our email subscribers on where they are in the marketing funnel and creating email nurture journeys that focused on our brand, service and meals. With this holistic strategy in place, The Kids' Table rose to the challenge: increasing visitors while also increasing conversion rate. A one-two combination of efficiency rarely seen in ecommerce.
Increase in ROAS from Special Offers
Increase in Revenue (Month over Month)
See what
The Kids' Table

had to say about us
"We had a great experience working with Creative Scope! Feras helped us come up with a creative and effective digital marketing strategy that really helped boost our business and Moe helped us build out our website to our exact specs. The team was very friendly and easy to work with, and they really understood our target audience. We highly recommend them to anyone looking to improve their online presence!"
– Ian Flemming, Co-Founder
Request A
Free

Consultation

If you like speaking to people that know their stuff and get excited about discovering new possibilities, call us today.