California Shutters Toronto
California Shutters Toronto is a shutter manufacturing arm of A Divine Design Inc, a custom window coverings company who provide customers in southern Ontario with factory direct access to Canada's best quality shutters. The goal was to grow revenue year over year in sales while also improving return on advertising in all of its locations.
Web Development | Web Design | Paid Advertising | SEO
What we've done.
The numbers don't lie. Our stats show that we set the bar high when it comes to our clients online advertising needs
Increase in Conversion Rate
Increase in Website Traffic
Website Redesign
Before coming to Creative Scope, Adivine Design was operating with three different out-dated websites. Without consistent SEO maintenance or design updates, the websites had a high bounce rate and began to suffer in search rankings on search engines like Google.
Upon taking over all Digital Marketing responsibilities, the first step the Creative Scope team took was to redesign all three websites with modern sleek designs meant to capture leads and have them convert. All three websites feature an initial call-to-action button and form for quick conversions. With a smooth and responsive design, the websites are now much more organized and easier to navigate. Check them out for yourself!
Lead Generation
California Shutters was a complex PPC challenge for many reasons. Firstly, the biggest unique aspect of this project was managing location-specific PPC needs at scale. Secondly, landscape of the shutters industry is competitive, with known brands with large advertising budgets dominating the digital space. For this project, we needed the ability to use custom local keywords, local ads, unique geotargeting, unique budgeting, and other controls, all at the per-location level. This meant that structurally within Google Ads we needed a group of campaigns for every location, multiplied out by 20+ target locations for the whole business. Beyond all the structure and scale challenges, we of course had the usual challenge of any advertiser, which was to launch a new program and acquire customers profitably.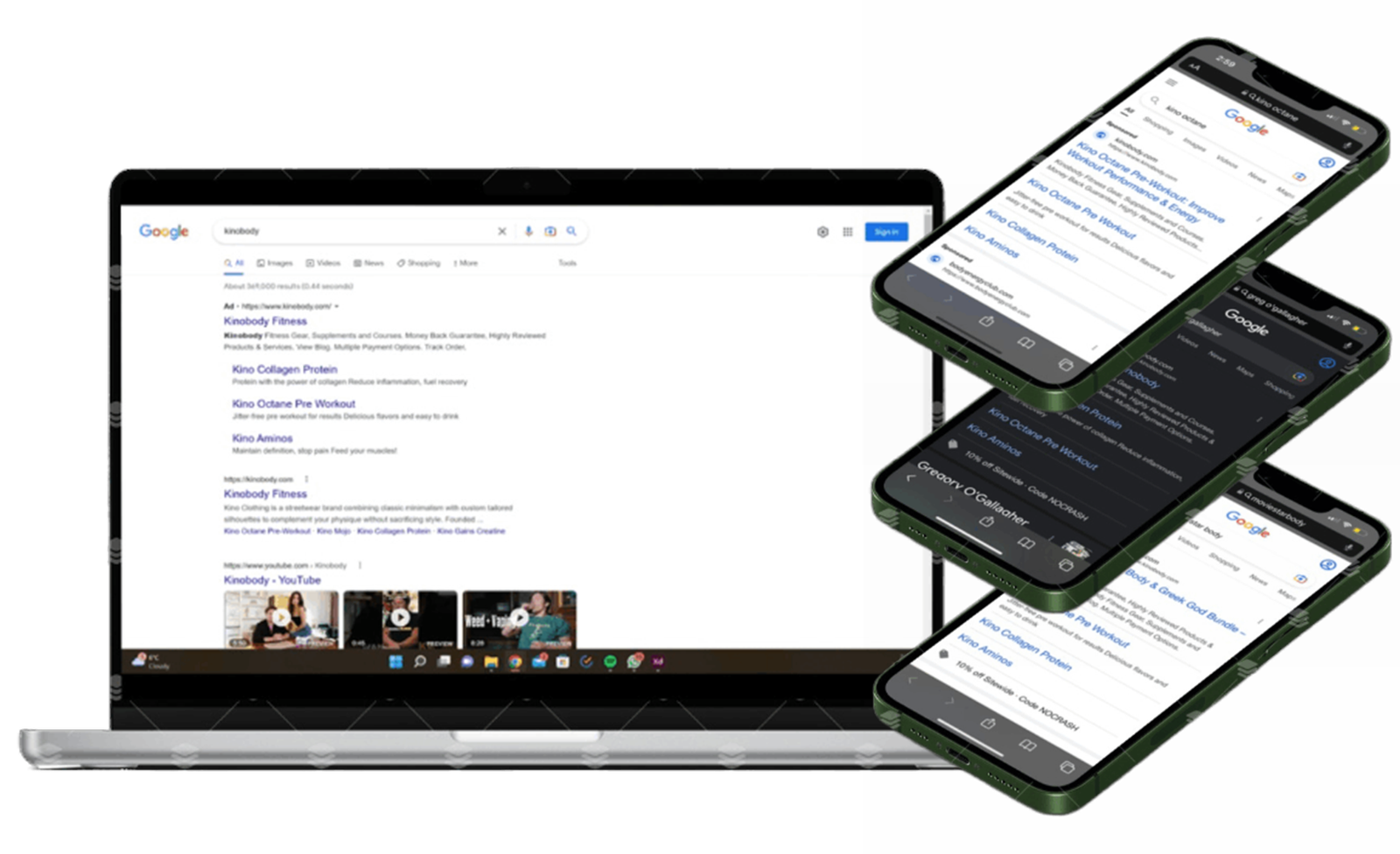 Built to Scale with Google Ads Setup
We started our initial build in Google Ads setup using an Excel campaign template. Fortunately, this was a project that had client support right away in understanding the need for a carefully constructed initial plan. By focusing our initial setup time on planning for long-term scale, we were able to build a system that enabled bulk location setup and bulk campaign uploads efficiently.
Optimized for Real Outcomes
This meant some controversial choices, including foregoing brand keyword bidding and limiting media to sometimes tight dayparting windows. We also created location specific landing pages for each campaign to further personalise the experience depending on where the visitor came from. With real buyer data available, these choices were proven successful.
Location Specific Tracking and Reporting
In addition to our initial focus on campaign scalability, we knew that the ability to track and report success by location would be key for ADivine Design. We were able to leverage conversion tracking for each location and unique form tracking per location, which combined with our scaled campaign build, allowed us to effectively report success for each location.
SEO Strategy
Unfortunately, after working with a web design company that also handles SEO, the company was losing important ranking for relevant terms that impacted the website's overall performance. As time went on, California Shutters continued to lose ranking and search visibility which started to impact the number of leads they were receiving.
This is where Creative Scope had to step in to implement the necessary work to gain search ranking and bring visibility back to the website.
SEO Audit
Technical Fix
On-Page Optimizations
We identified keyword opportunities through a combination of competitor analysis and Google Keyword Planner. Ad content was revamped to overhaul campaign messaging and adding value that California Shutters provides to the customer. Our team also designed landing pages with updated visuals that show off the different types of window coverings California Shutters offer with Call-to-actions placed throughout the page which allow visitors to dig deeper into details each type of shutters.
Within three months, California Shutters saw an increase in form submissions with a lower cost per conversion. Our new pages provided product specific content, technical specifications and a user-friendly layout that improved the conversion rate. The PPC program is now driving online form submissions with continued refinements made based on the data the team is seeing.
See what
Adivine Design

 had to say about us
"We have worked with Creative Scope on multiple occasions for our digital marketing needs and they've always exceeded our expectations! From start to finish, their customer service and communication was beyond exceptional. Quick responses, fast turnaround and fair pricing! If your looking for a team that's passionate and dedicated to executing your vision, Creative Scope is the place to go!"
– Fleeky
Request A
Free

Consultation

If you like speaking to people that know their stuff and get excited about discovering new possibilities, call us today.